It's been amazing to see all the huge protests to the Drumpf presidency. There's a certain kind of confidence and comfort that comes from witnessing such a show of social awareness and activism. People are starting to make comparisons to the 1960s civil rights movement and the activism that took place around the country. It's inspiring.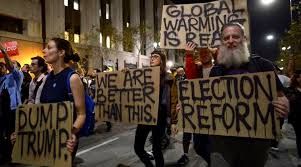 On Jan. 21,2017, the day of the Women's March on Washington, I watched online as person after person, celebrity after celebrity spoke the blatant truth. At one point, Ashley Judd recited an essay from a 19 year old and delivered it like a betrayed woman looking for solace from the mic at the Nuyorican. I remember watching Scarlet Johansson speaking and get cut off by stage music as if she had gone over her acceptance time at the Oscars. And then it hit me as Stephanie Schriock from Emily's List started talking about how it was going to be important as women to either run for office in their area or support a woman who was... I almost lost it. I went down that rabbit hole of: "you just had a chance to do that at the highest level!" There has never been a better candidate than Hilary Clinton, yet so many were unable to see past the propaganda, which was in most cases untrue and in so many ways overstated.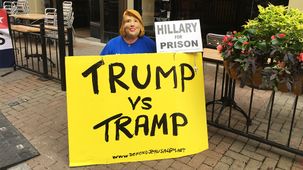 We will be relying on these same people, so easily cowed, to be able to think critically about pivotal desicions in the future.
And then I started wondering how many of these men and women protesting around the country voted for Sanders, voted for Stein, voted for Johnson, voted for McMullin. In my eyes it was clear to see during the election, a vote for any candidate other than Hilary was a vote for Drumpf. You can not just vote, you have to vote smart if you want to effect real change.
So as much as I am inspired by our ability to react and respond, I am equally perplexed by our tendency to become so completely desensitized to constant injustice and confused about how to support our priorities.
My hope for the future is that we truly are entering an era of higher awareness and mass action towards real righteousness. At the very least it'll give me something else to write about.