It's taken some time, but it's finally hit me --- the lifting of the fog that I've both intentionally and involuntarily existed in my entire life regarding my adoption. It's not that I didn't ask questions, nor is it the lack of answers. In fact, the fog I speak of has been like a protective force keeping me focused on the horizon --- even if only to steady myself.

In 2013 when my adoptive mother passed, that fog was as thick as it had ever been. Maybe it was the mystical force my mother had always spoken of, saying "I've put a protective circle around you, so you should be okay." She'd often say that before I'd go do something scary, like going off to camp as a kid, driving a car or moving out of the house. I embraced that fog like it was a part of me, like a cherished appendage.

Something has happened. In the last few years it's almost like the fog has begun to thin and I'm starting to see some kind of personal reflection. Maybe it is the idea that my mother is no longer here to influence my level of clarity about who I am. Maybe it's just the nature of maturing. Whatever the case, of late I'm remembering my other name.

I wasn't always Dorian Spencer. It is in fact my legal name, and I'm very proud of it. But I can remember many, many years ago my Mom taking steps to legalize it. Details are a bit fuzzy to my memory, but I remember the general feeling and the stress it created at the time. And then it was done; I was Dorian Spencer. I look back now and see that from then on I really did become someone else. I knew I was that much less apart of my birth mother and that much more a changed person. As little as can be said to be in a name, everything I am now might have been very different with the name my birth mother gave me.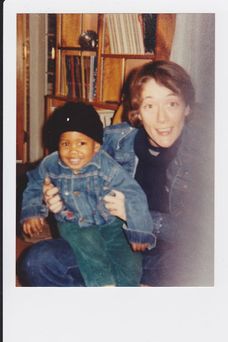 As the fog rises I have wondered, what if all those years ago I used my birth name instead of my adopted name. Who would I be? Would I have fit in more. Would the world seem different, would my experiences be different? For all my questions, one answer kept popping up posing as a question: Did I ever have a choice?

I have never felt the need to choose. But as a man with a severed past I think about what might or could have been. My question is not whether I have a choice but rather what would it mean to own the first name I was given. Might someone have been looking for me this whole time? Just as technology allows you to reach anyone at anytime, could my name allow us to meet? What would it mean for the life I have created? What would it mean to the woman who gave me everything she had to give including her name? I've come so far as Dorian Spencer. What would Dorian David Jones be able to do that we could not?